Photo Fact: Homel Demands To Release Tsikhanouski And Statkevich
3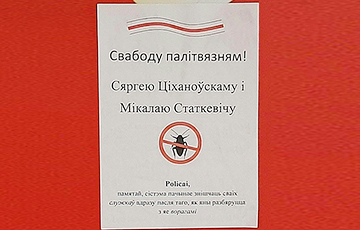 The people reminded the security officials of the uncertainty of their position.
Unknown people have posted leaflets "Freedom to Political Prisoners Siarhei Tsikhanouski and Mikalai Statkevich" in different districts of Homel. Remember, the police, the system begins to destroy its servants as soon as they have dealt with its enemies," Homel Viasna reports.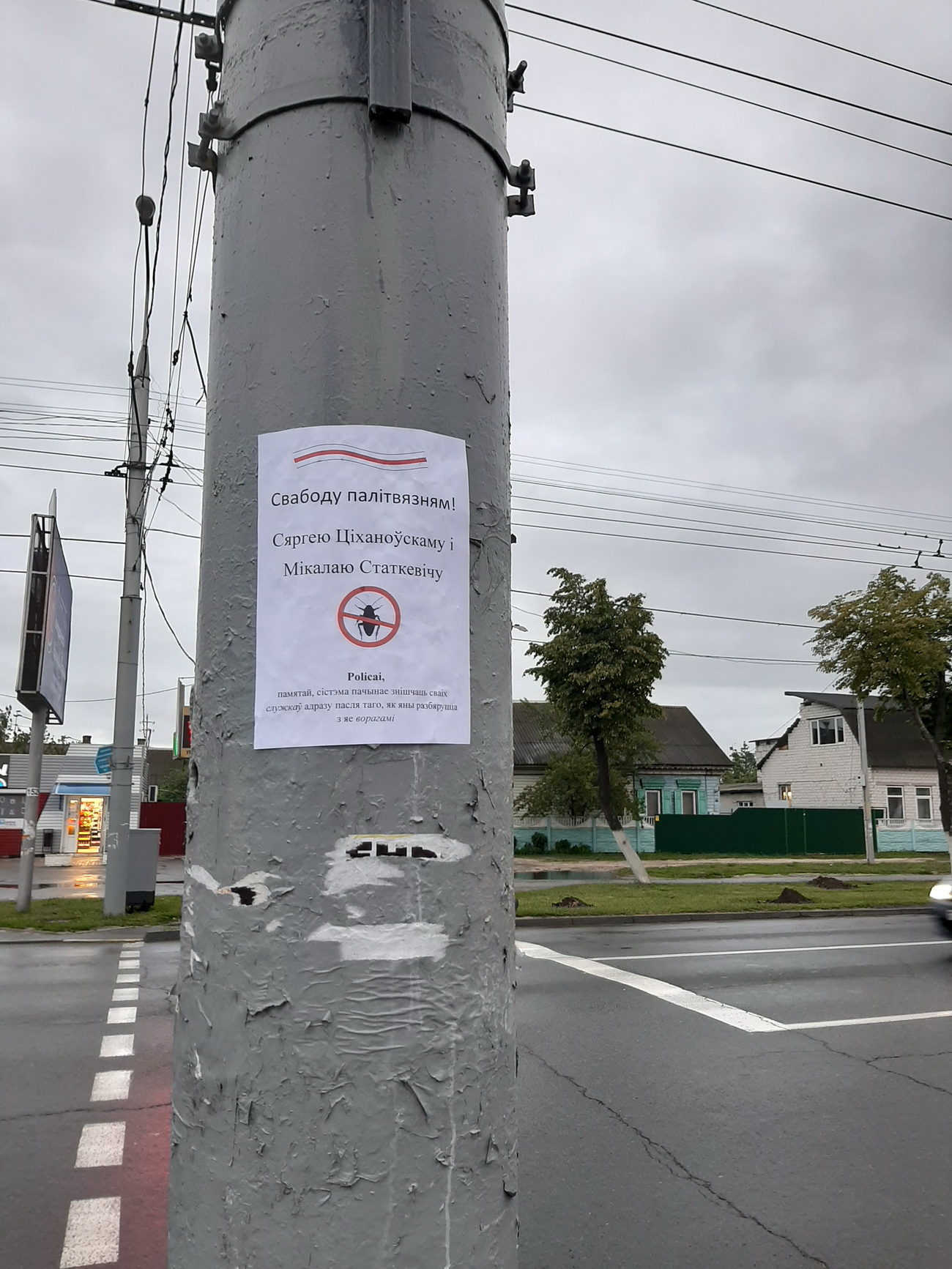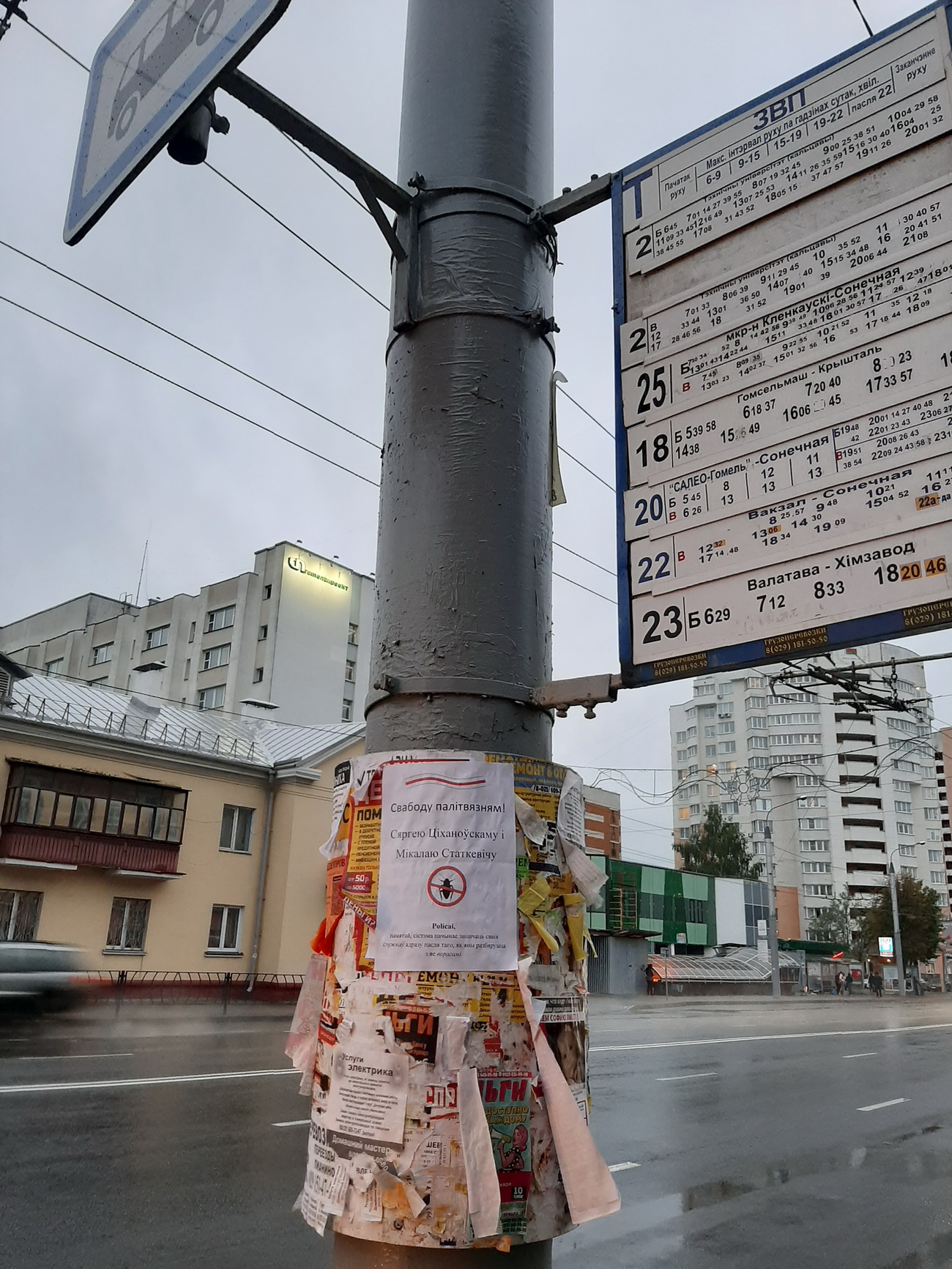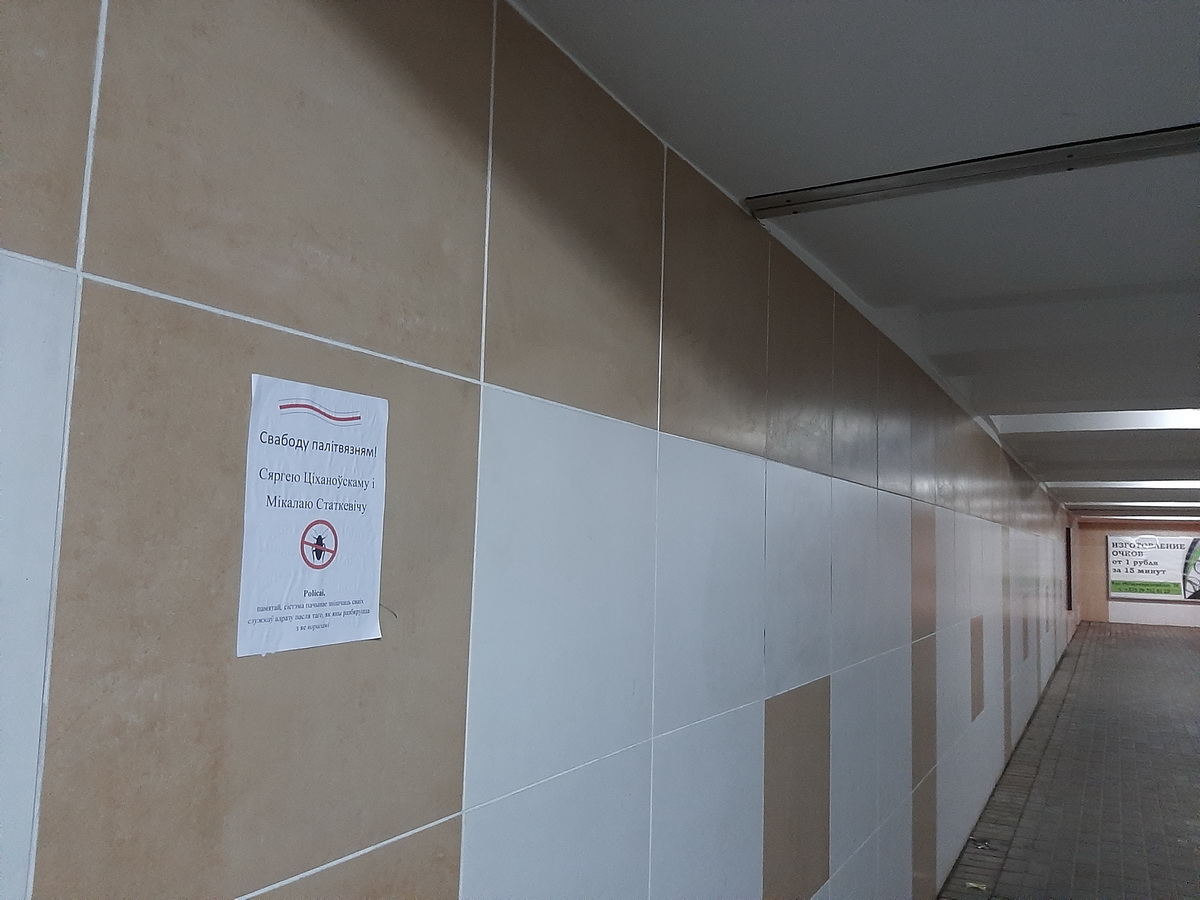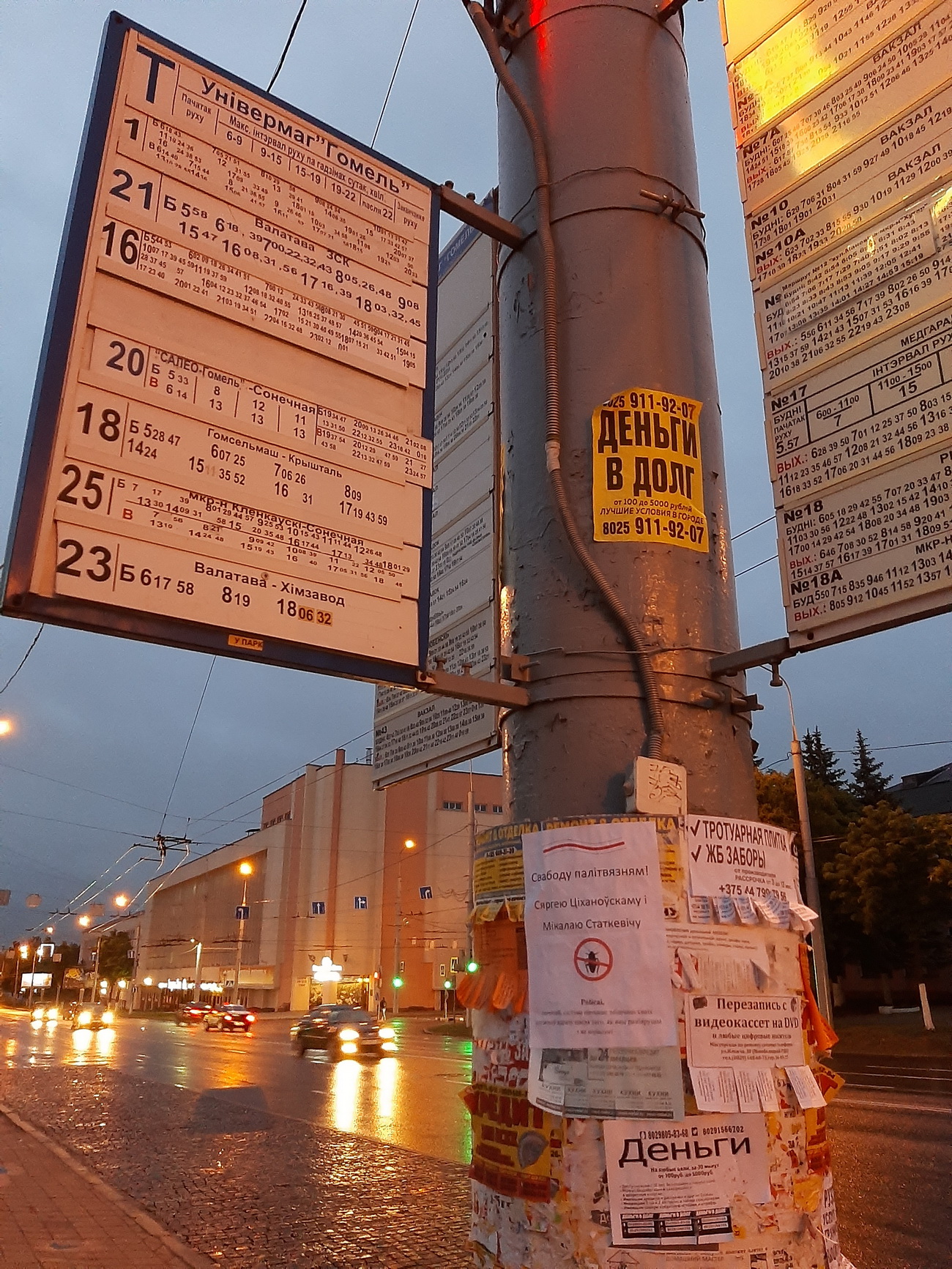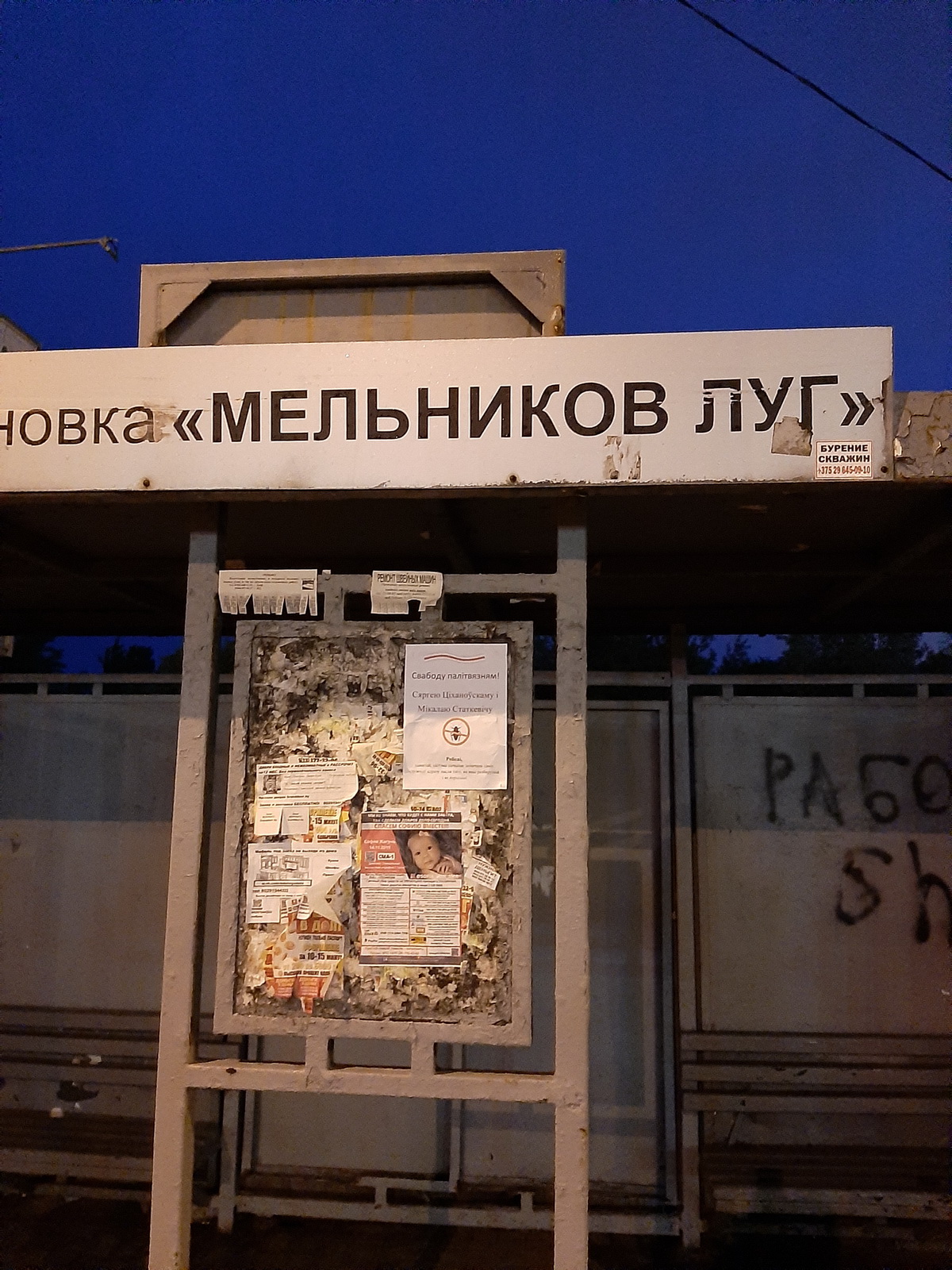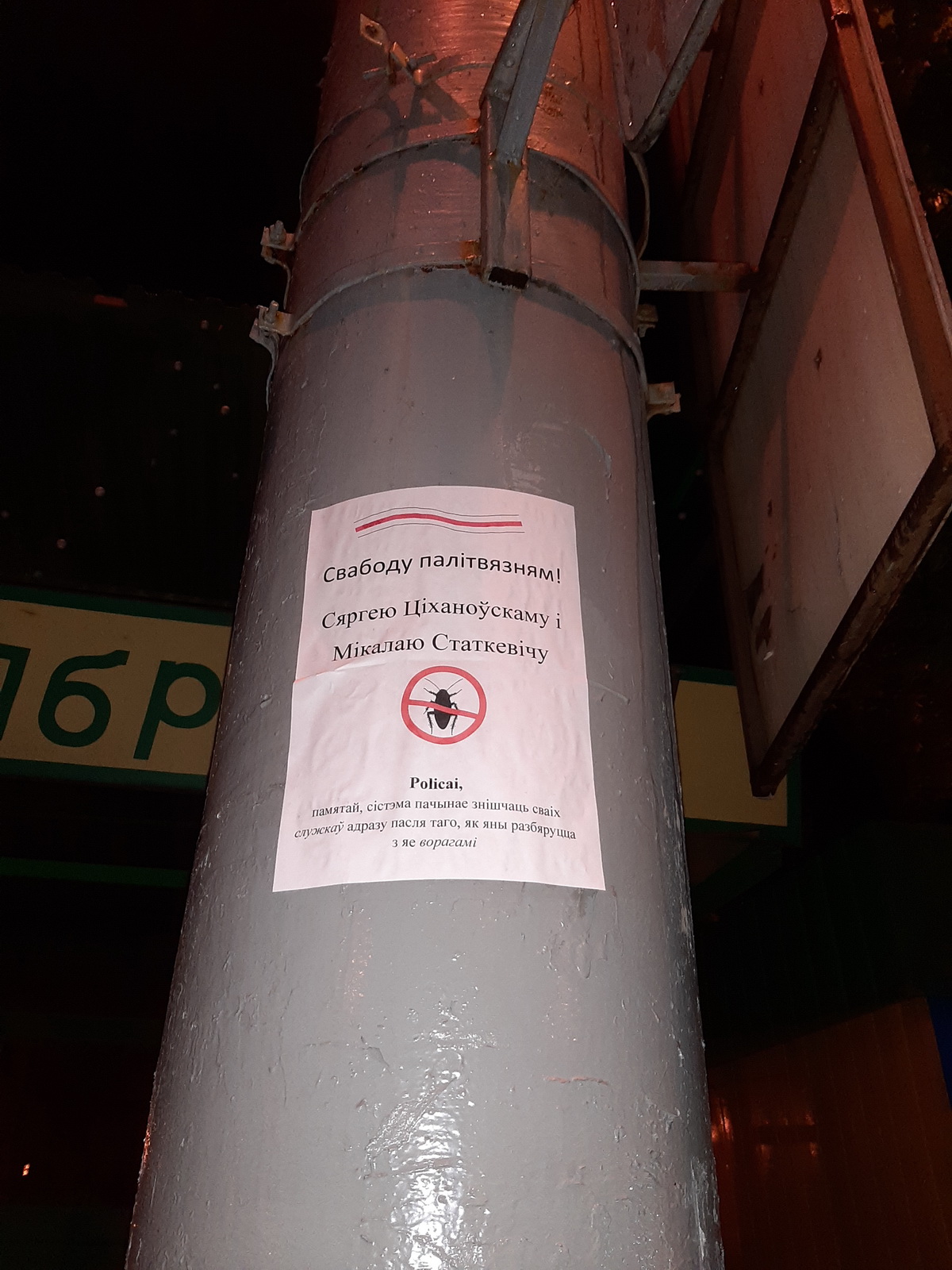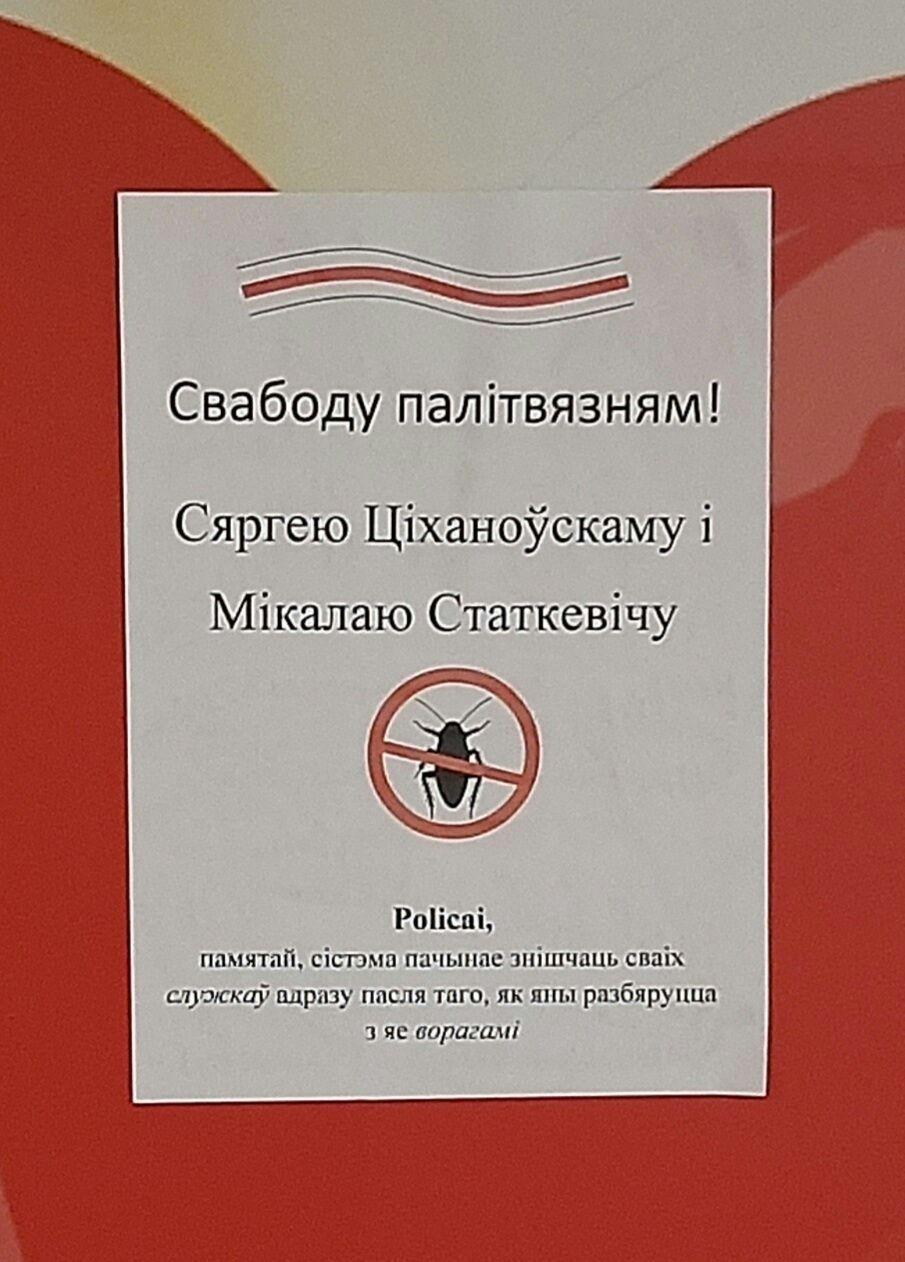 We remind that on May 29, at the picket to collect signatures in support of protest candidate Sviatlana Tsikhanouskaya, her husband and head of the initiative group blogger Siarhei Tsikhanouski was detained after a police provocation in Hrodna. Belarusian human rights activists recognized him as a political prisoner.
One of the leaders of the Belarusian opposition, Mikalai Statkevich, was detained in Minsk on August 31 when he was going to a legal picket to collect signatures for Sviatlana Tsikhanouskaya. On June 1, the politician was sentenced to 15 days of administrative arrest.