Blogger Who Threw Out Challenge To Lukashenka
6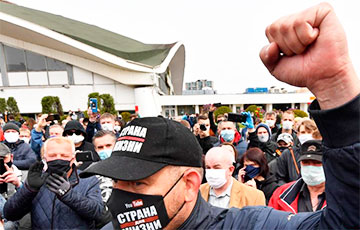 A Russian edition - about the phenomenon of Siarhei Tsikhanouski.
Thousands of people in Belarus have come to election pickets and demanded to release blogger Siarhei Tsikhanouski from custody, the Russian edition of Current Time writes.
He criticized the authorities in his video and tried to take part in the presidential elections, but the CEC rejected him - and then Siarhei's wife managed to register as a presidential candidate.
You can watch the video about who Siarhei Tsikhanouski is and the phenomenon of the people's blogger.