MEPs Call For Sanctions Against Belarusian Authorities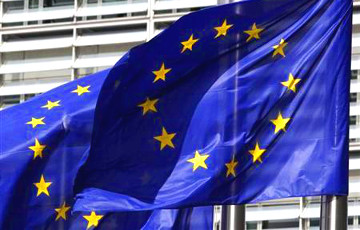 Representatives of the European Parliament have demanded the immediate release of political prisoners.
Representatives of the European Parliament commented on the arrests of activists during pickets to collect signatures for presidential candidates.
The European Parliament is "deeply concerned about the continuing unwillingness of the Belarusian authorities to improve the electoral environment and the apparent lack of intention to create conditions for genuine equality between candidates" at the presidential elections. This is stated in a joint statement of the head of the EP delegation on relations with Belarus, Robert Biedron, and the EP rapporteur on Belarus, Petras Auštrevičius, BelaPAN reports.
EP representatives reminded that a week ago, they had already "condemned repression of peaceful protesters and civil society activists."
- Unfortunately, we've witnessed a significant deterioration of the situation in recent days. We are strongly against the actions taken this weekend, which resulted in detaining video blogger Siarhei Tsikhanouski, opposition leader Mikalai Statkevich and dozens of other people who were present at peaceful meetings to collect signatures across the country, - the statement reads.
The MEPs deplore "the provocations undertaken by the authorities, as this is another attack on fundamental freedoms - the right to expression and peaceful assembly - as well as direct interference in the electoral process to prevent candidates from collecting the number of signatures required to run for president."
- We call on the Belarusian authorities to release immediately all the citizens who have been unjustly arrested and to stop this unacceptable wave of repression. In case of further arbitrary arrests and restrictions on the free exercise of political rights by Belarusian citizens, we see no other way but to seek a review of the EU policy towards Belarus, including new sanctions against officials responsible for repression.
We remind that on May 29, during a picket to collect signatures of citizens in support of Sviatlana Tikhanouskaya's candidacy for presidency in Hrodna, police officers detained the head of the initiative group, blogger of the popular YouTube channel "Country for Life" Siarhei Tsikhanouski and several other people. Eyewitnesses of the events testify about the provocation, while the police - about an attack on its employees. A criminal case for violence against internal affairs officers was initiated under Article 364 of the Criminal Code.
As part of the criminal case nine people were detained. They are Siarhei Tsikhanouski, Yauhen Raznichenka, Zmitser Furmanau, Uladzimir Navumik, Viarhili Ushak, Aliaksandr Aranovich, Siarhei Kalmykou, Vasil Bobrouski and Artsiom Sakau.
Belarusian human rights activists have recognized Siarhei Tsikhanouski as a political prisoner, demanding to release him immediately and stop criminal prosecution.