"Slavonic Bazaar" Winner Expelled From University And His Performances Cancelled For His Post In Social Network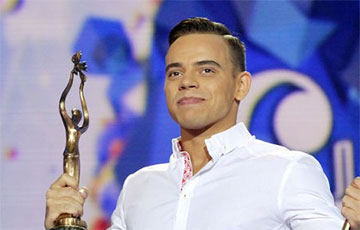 Aliaksei Hross was a fourth year student at the University of Culture.
After the winner of the Grand Prix of "Slavonic Bazaar" Aliaksei Hross wrote in his Instgram account about the lawlessness that is happening in Belarus, the performer started having problems. At first he was informed that the previously scheduled performances had been cancelled. And later he learned that he'd been expelled from the university, Belsat reports.
Aliaksei Hross wrote that it's a shame to wear a double face with regard to what's happening in the country.
"If for today's leadership of Belarus people of culture, art and media are faceless characters and skomorokhs, then I'm ashamed that I was part of this mechanism," - Aliaksei Hross wrote.
After that, the previous performances of the performer were canceled.
"Today I received a letter about my expulsion from the 4th year of the University of Culture, of course I was not an honors student, I had unfulfilled program requirements, but everything was agreed. Probably a coincidence?!" - Aliaksei Hross asks the question.
A number of Belarusian musicians, performers, creators and journalists have made a joint appeal to release political prisoners.