Alfa Group Should Arrest Lukashenka Immediately
Zmitser Bandarenka
30.07.2020, 10:35

4,268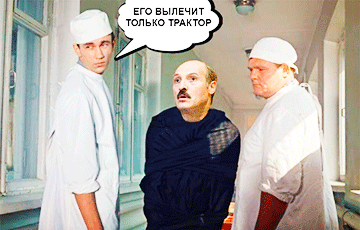 He is a major threat to the national security.
Coordinator of the European Belarus civil campaign Zmitser Bandarenka has commented for the Charter97.org website on the information of the state media about detaining PMC Wagner militants in Belarus.
- It should be noted that the PMC Wagner is one of the structural units of special forces of the Main Intelligence Directorate of the General Staff of the Armed Forces of the Russian Federation. If this is true, as stated by the Belarusian authorities, and a large group of armed men found themselves in the territory of Belarus, then we need to clarify how these intruders got to our country.
If they were air-assaulted, then the leadership of the Belarusian air defense should be immediately arrested, because they missed this moment. If these people entered through the open border between Belarus and the Russian Federation, the Alpha group should immediately arrest dictator Lukashenka. We know perfectly well that it was him who once dug out the border posts on the border between Belarus and Russia. The National Democratic Forces have repeatedly warned him that the Russian Federation, which is very often at war, is a threat and there should at least be a proper border with that country. People should probably travel freely and without visas, but a proper border should exist.
Lukashenka, who keeps the border with the Russian Federation open, is fully responsible for the fact that these subversive groups enter our country. I would like to note that we are waiting for the reaction of the Belarusian authorities, as the presence of these people in Belarus can be regarded as an act of international aggression against our country. Here one should either declare war on Russia, or break off diplomatic relations. Therefore, let's keep watch over the situation. As usual, these "rats" and "border penetrations" appear when Lukashenka needs to deflect attention from the upcoming mass election fraud in our country.