Video Fact: Minsk Lights Up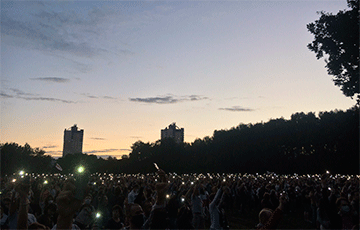 Tens of thousands of Belarusians switched on flashlights.
Minsk hosts a historic rally of presidential candidate Sviatlana Tsikhanouskaya. It will be held until 22:00. When it got dark, Minsk residents turned on their mobile phones' flashlights.
The video was published by the NEXTA telegram channel.