21-Year-Old Prisoner Died Of Coronavirus In Mahiliou Forced-Labor Camp No. 15?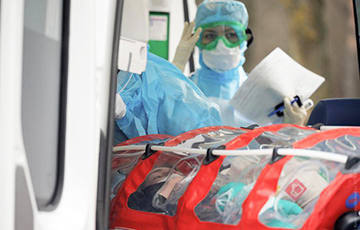 The majority of the convicts have pneumonia.
A relative of one of the prisoners wrote about the situation with coronavirus in the Mahiliou forced-labor camp No.15.
"In the Mahiliou forced-labor camp No.15 the situation with pneumonia is extremely difficult, - he says. - The whole colony is sick, in masses. The majority of prisoners have pneumonia. Everybody is sure that this is Covid-19, but nobody cares about it.
The administration has forbidden relatives to send medication to prisoners, they say they themselves have plenty of medicine. In reality, they only treat them with aspirin and paracetamol.
I know that a guy who was only 21 died, a convict. No one can tell you how many dead there are."