MEPs: Time to impose sanctions against Lukashenka regime
34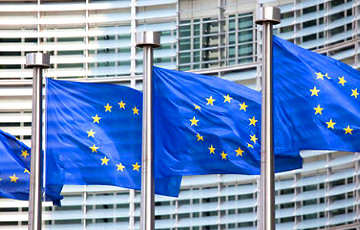 Letter to the governing EU structures has been signed by 31 parliamentarian.
Group of Members of the European Parliament has sent an official letter addressed to Commission President Ursula von der Leyen, Council President Charles Michel and High Representative Josep Borrell. The legislators think that sanctions should be imposed against Belarusian officials and also companies, involved in violations of human rights during the presidential electoral campaign.
Karin Karlsboro (Sweden) and Petras Auštrevičius (Lithuania) are on top of the list of signatories. In total, 31 MEPs from almost every faction of the European Parliament have supported the letter.
Editorial office of Charte97.org website is in possession of the full text of the letter. We provide the full text here.
"The Belarusian government under President Lukashenko has recently clamped down on democratic rights in the country ahead of the presidential election scheduled for the 9th of August. He has imprisoned presidential candidates, members of opposition and ordinary citizens during the signature collection rallies. Arrests of journalists and bloggers have also been widely reported.
These arbitrary arrests have rightfully caused global condemnation. We, the undersigned, were happy to see that EEAS and the Commission took a firm stance against this. However, as always, actions speak louder than words.
This action is more important than ever, as we are approaching the presidential elections. The lack of measures to counter the pandemic in the country has exposed the incompetence of Lukashenko's rule to the greater population.
In 2016, the Council decided to lift the sanctions on 170 individuals and three companies in Belarus. Given the recent developments, we need to review this decision. We therefore urge you to review and expand the list of sanctions against Belarusian officials and companies involved in curtailing human and democratic rights during this election campaign.
In this context, we also recall the importance of a so-called Magnitsky Act on EU-level, as was expressed by a majority of this Parliament in its resolution on the 14th of March 2019. This would be a very important instrument in the EU toolbox to take the global leadership in championing human rights. We urge the Commission, the EEAS and the Member States to intensify their efforts to quickly finalize creation of such a sanctions regime".