Sandra Kalniete: Lukashenka Must Understand That EU Will Not Tolerate His Actions
8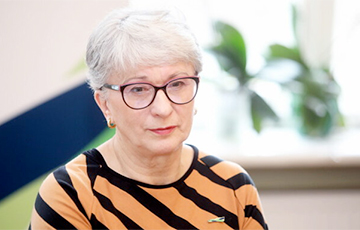 Latvia's former foreign minister has addressed the European Parliament's Committee on Foreign Affairs.
Deputy head of the largest faction in the European Parliament "European People's Party", former Latvian Foreign Minister Sandra Kalniete spoke at a meeting of the European Parliament's Foreign Affairs Committee on July 6, the Charter97.org correspondent from Brussels reports.
"Events in Belarus are developing more rapidly than any document can convey. People are no longer afraid to speak out loud and demand changes.
Lukashenka and his supporters are scared, and they know nothing but a return to brutal repression against the civil society and political activists. More than 30 political prisoners appeared within just two weeks. More than 700 [people] have been subjected to repression by state authorities.
The deadline for registering presidential candidates is July 14, and potential opposition presidential candidates have not yet been registered.
To date, not a single member of the opposition political groups has been allowed to join electoral commissions for assistance during the elections.
Harassment and even torture continue against arrested and isolated political candidates and opposition activists: Babaryka, Tsikhanouski, Statkevich and Seviarynets.
Repression, intimidation and arrests are not the methods of conducting elections. Lukashenka must understand that the EU will not tolerate such actions, and that there will be consequences, including targeted sanctions against groups, individuals and enterprises, and that this will affect the EU decisions on financial assistance," - the MP said.