Medics Lined Up In Solidarity Chains In Minsk In Morning
13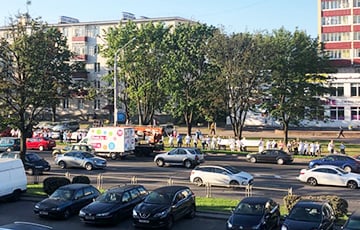 The protests against the illegal authorities continue.
At seven o'clock in the morning, medics in white robes came out on Partyzanski Avenue and lined up in solidarity chains. They were holding posters "Stop Beating Our Men!", "Doctors with the People". One of the major hospitals in Minsk - № 5 - is located nearby, Radio Svaboda reports.
They have been joined by doctors of the Republican Scientific and Practical Center of Cardiology and the 4th city clinical hospital.
We remind that yesterday, hundreds of thousands of Belarusians took part in the national strike and solidarity events.