Video Of Aliaksandr Taraikouski Being Killed By Special Police
104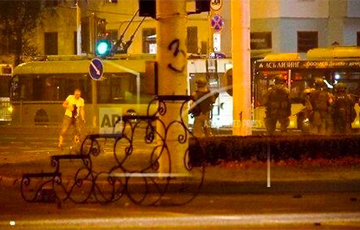 The truth has been established.
Euroradio's editorial office has received a video showing Aliaksandr Taraikouski being killed on August 10, 2020 in Pushkinskaya Square. The video has been filmed from another angle, and adds up to the previously published video.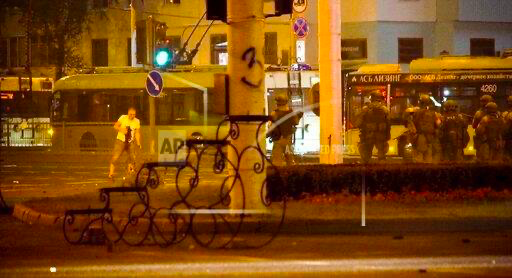 In the video, it is seen how Taraikouski is going towards the chain of the special policemen. He has nothing in his hands. He is throwing nothing at them. Then - a shot. Taraikouski stops and puts his arms down. Several seconds later, he falls down - it is seen in the other video.
The video fully refutes the version of the security forces, who claimed that Aliaksandr Taraikouski died as a result of "explosives blasting in his hands."