'Supporters' Of Cockroach Retreat From Square
22
20.08.2020, 19:48

134,339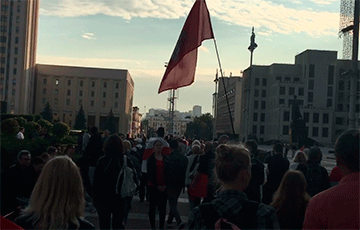 Our majority is winning!
The rally participants first gathered at the Red Catholic Church, since a small rally of cockroach supporters was held at the Lenin monument. Seeing that there were much more of our people, some of the driven state employees joined the protesters, and some fled from the square, writes the "Basta!" Telegram channel.
Now a rally in support of the striking workers is being held at the traditional site - at the Lenin monument, opposite the Government House.