Anzhalika Ahurbash Supported Belarusians Who Want Changes
25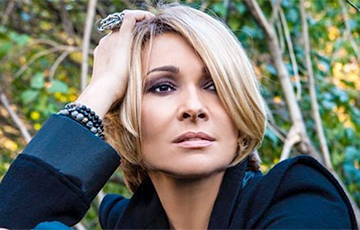 The singer has expressed solidarity in the social network.
"Miss Belarus - 1988" and representative of Belarus at "Eurovision-2005," Anzhalika Ahurbash, has supported the Belarusians, who want changes. The singer has posted a photo in stories, showing a gesture of victory. The man next to her is showing a fist - the sign of presidential candidate Sviatlana Tsikhanouskaya. They both wear clothes with stripes of white and red colors, Euroradio reports.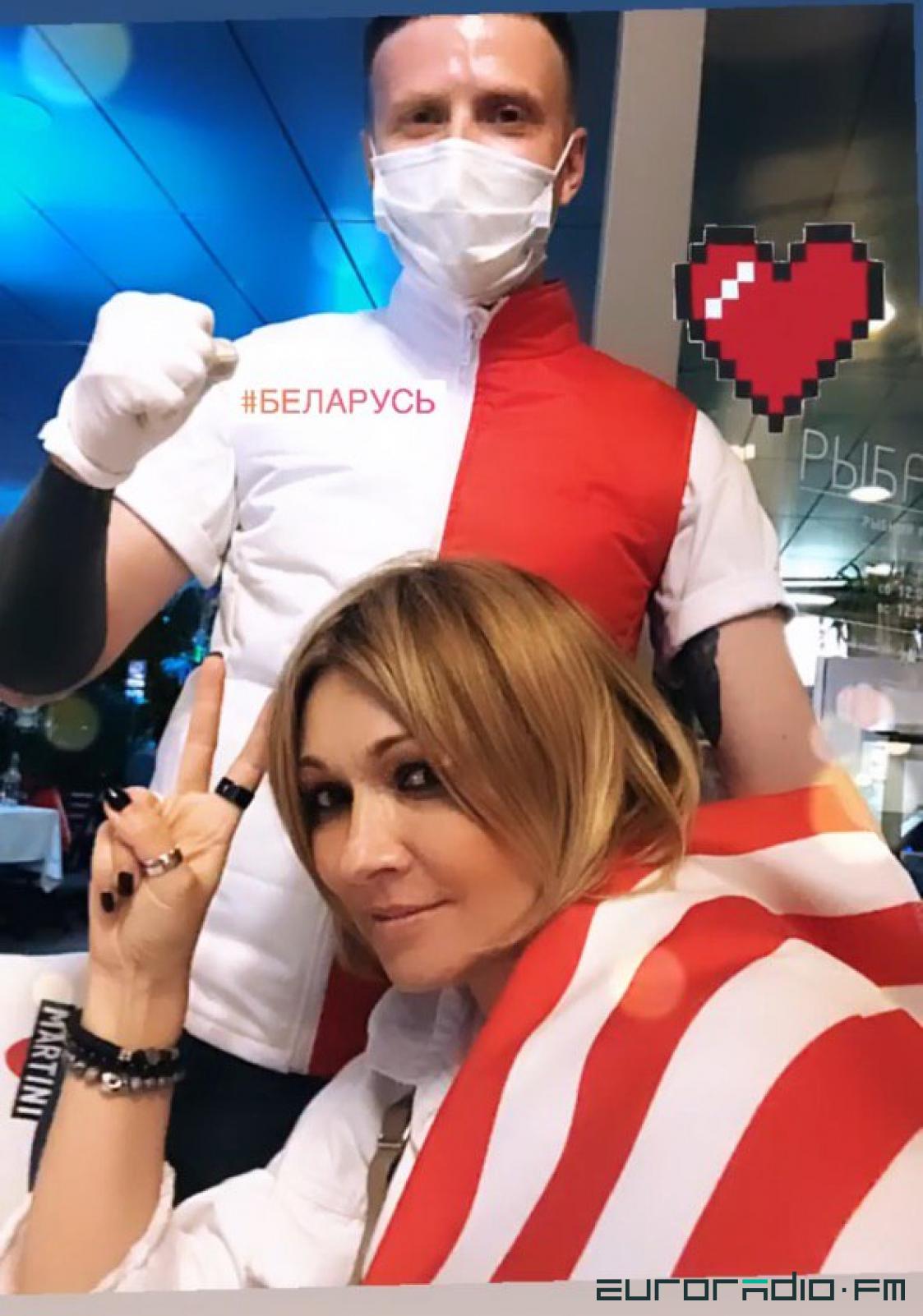 We have a suspicion that the white-red-white flag became Anzhalika Ahurbash's favorite in 1991, when the singer, who was then Lika Yalinskaya, sang the song "In Pursuit" to the words of Leanid Pranchak. She sang that we ourselves chose the uneasy way, "proudly raising the white-red-white flag".
According to journalists, in 2005 Ahurbash brought a whole bus with white-red-white flags to "Eurovision" in Kiev. Unfortunately, during the performance of the singer cameramen focused on her chic look (remember the masterpiece dress-transformer from Yudashkin for 40 thousand dollars?), but white-red-white flags can be seen in the hall during the song of the representative of the Netherlands, who performed after Ahurbash.
In 2007, Anzhalika Ahurbash suddenly shouted "Long Live Belarus!" from the stage at the Independence Day concert near the Stele. The independent mass media then called Ahurbash's deed "ideological sabotage".
Now Anzhalika Ahurbash is making a new version of the song "In Pursuit".