Video Fact: Slutsk Residents Chant "Lukashenka, Get Out!"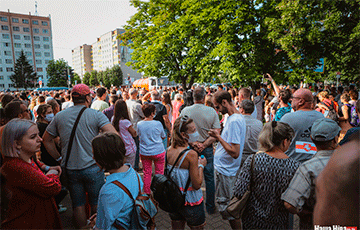 Hundreds of Slutsk residents have taken to the streets.
A rally in support of Sviatlana Tsikhanouskaya was to take place in Slutsk, but it was cancelled.
Despite the cancellation, hundreds of people took to the streets to express their civic position.
The video was published by the MBK telegram channel.