Medvedev Warned Lukashenka About Bad Consequences
83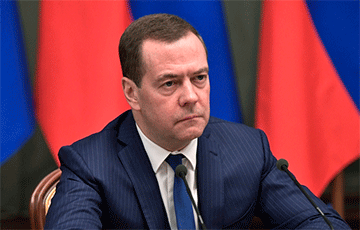 Deputy Chairman of the RF Council of Ministers has commented on the Kremlin's relations with the Belarusian ruler.
Dmitry Medvedev, who now serves as Deputy Chairman of the State Security Council of Russia, commented on the relations between the Kremlin and Lukashenka.
First of all, he noted that any events in the country are its internal affairs.
"Nevertheless, of course, we can't help but see that today the Russian-Belarusian relations, I will even say more - "union state" - have been coins to exchange during the election campaign," - RIA Novosti quotes Medvedev.
The You Listened to Mayak telegram-channel published a continuation of his quote. He called today's events in Belarus "a simple political technology."
"To mold the image of the enemy and with the help of this image to achieve political results. And then everything else can go to hell or blast it all! It doesn't matter, we will sort it out with these Russians. And it's not only offensive, but very sad. And the consequences will be sad," - Medvedev said.