Videofact: Election Commission Members In Minsk Climb Out Of Window Down Stairs With Bags
171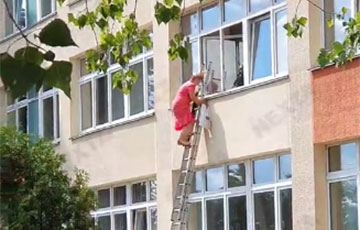 The election forgers got caught again.
An unusual incident occurred at polling station №17 of Savetski district of Minsk (SSH №66), the nexta_live telegram channel reports.
The members of the commission for some reason climb down the stairs out of the second-floor window with bags, which contain something resembling boxes. Or packets of paper. And it's all under the close supervision of the police.
What's going on?