Ilya Shablinsky: Trial Against Lukashenka In The Hague Is All Too Real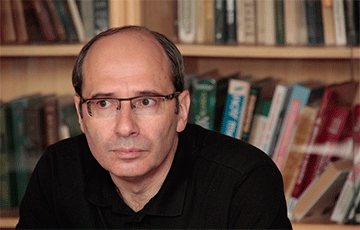 The Tribunal has the right to initiate a case and start an investigation in the absence of the dictator himself.
Foreign lawyers are preparing documents to bring Lukashenka to justice in the International Criminal Court of The Hague.
Today, a bipartisan group of American senators has presented a resolution calling for targeted sanctions against Belarusian officials responsible for suppressing peaceful demonstrations in the country.
The resolution also demands the release of all political prisoners and detained peaceful demonstrators, including those arrested before the elections.
The sanctions are to be coordinated with the European Union and other international partners.
Professor Ilya Shablinsky, Deputy Head of the Department of Constitutional and Municipal Law at the Higher School of Economics, admitted in his commentary for the Voice of America that if the international tribunal receives the relevant materials against Lukashenka, it may start considering them.
"I've read dozens of descriptions of tortures and killings that took place after the August 9 elections: it makes one's blood run cold, - the professor says. - So there are quite enough reasons to hold Lukashenka accountable using the tribunal. But, of course, Lukashenka himself, as long as he holds on to power, is now facing only moral trouble".
"Perhaps, if the crisis in Belarus takes more acute forms, Lukashenka may hide in Russia. But the tribunal has the right to initiate a case and start an investigation in the absence of the dictator himself. In short, the trial is more than real".
"Also, the disappearances of people in Belarus - in particular, the ones of Yury Zakharanka and Viktar Hanchar - are not to be forgotten. It is not known to what extent the lawyers will limit the number of charges. But it is a fact that mass torture and killings took place immediately after the elections. It is enough to read the testimony of those who have survived this nightmare. This should not stay unpunished," - Ilya Shablinsky concluded.