Charges Brought Against Maksim Znak
17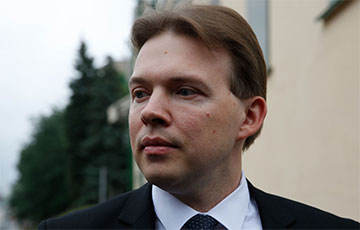 He has declared a hunger strike.
Lawyer, member of the Presidium of the Coordination Council Maksim Znak has been charged under Part 3 of Article 361 (calls for actions aimed at damaging the national security of the Republic of Belarus) of the Criminal Code. To express his disagreement with the charges, the lawyer has announced a hunger strike. This has been reported by Maksim Znak's lawyer Dzmitry Layeuski, tut.by writes.
- The accusation, just like the suspicions, is not concretized, it is not clear from it exactly which statements of Maksim are regarded as those aimed against the national security, and it remains a prosecution for expressing opinions. Due to the unlawfulness of the criminal prosecution, and the arbitrariness of the detention, lawyer Maksim Znak on September 18, from the moment the charges were brought, officially announced his refusal to eat. He notified the administration of the pre-trial detention center about this in writing, - said Layeuski.
According to the defender, Maksim Znak came to the conclusion that the legal mechanisms for protecting the rights and freedoms of individuals do not work in the Republic of Belarus, and in the conditions of the pre-trial detention center, he does not see other ways of fighting.
- According to Maksim Znak, in the conditions of the pre-trial detention center, the refusal of food remains for him one of the few ways to fight against lawlessness and injustice in the country. Maksim has repeatedly said that, in a state, all people should be guided by law. As Maksim Znak explained, refusal to eat is intended to convince everyone, especially the law-enforcement officers, to remember the spiritual and moral values on which the law is based, and not to destroy them, said Layeuski.