"Winning People": The March of Justice in Photographs
2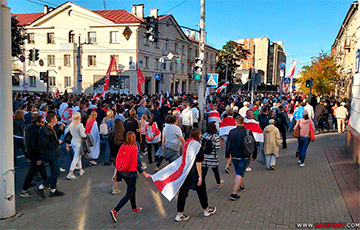 The march in Minsk gathered over 100 thousand participants.
Despite the resistance of law enforcers, the demonstrators were able to unite in one column. Its route was constantly changing, at the end it went to the Victory and Yakub Kolas Squares.
According to Reuters and BelaPAN, the march on September 20 in Minsk gathered more than 100 thousand participants.
The marches of justice were held in all regional cities of Belarus.
Radio Svaboda presents photos of the March.