EU Foreign Ministers Recognize Lukashenka as Illegitimate President of Belarus
8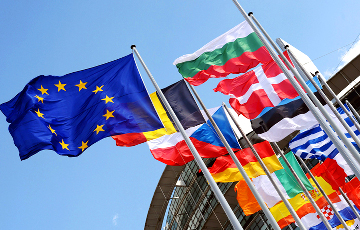 The EU called for new free elections in Belarus.
The foreign ministers of the European Union countries have agreed not to consider Aliaksandr Lukashenka legally elected president of Belarus. The EU High Representative for Foreign Affairs and Security Policy Josep Borrell said this following a meeting of the Foreign Minister in Brussels on September 21. His briefing was broadcast on the website of the European External Action Service.
"We do not recognize the legitimacy of Lukashenka following the election results. We consider them to be unconditionally falsified. At the same time, we are stressing our solidarity with the people of Belarus, their democratic aspirations, and their call for new free and fair elections under the OSCE's supervision," Borrell said.
According to him, in Europe for many years, they have not seen such a brutal suppression of citizens' rights to express their opinion, as in Belarus.
The head of European diplomacy warned all states against interference in the internal affairs of Belarus, stressing that only the people of this country can decide issues on their political agenda.
Commenting on the prospects for imposing sanctions against officials of Lukashenka's regime involved in the illegal detention and torture of demonstrators, Borrell said: "Although there is a clear will to adopt those sanctions, it has not been possible to do that today because the required unanimity was not reached. This issue will be resolved at the heads of state and the European Union governments later this week."
The foreign ministers discussed the topic of financial support for civil society and independent media in Belarus, Borrell added.
On August 28, the EU countries' foreign ministers agreed to impose sanctions against top Belarusian officials due to the falsification of the presidential election results and violence against protesters. It was planned that the decision on the introduction of sanctions would be officially adopted on September 21.