Macron At UN: Courage Of Belarusian People Causes Universal Admiration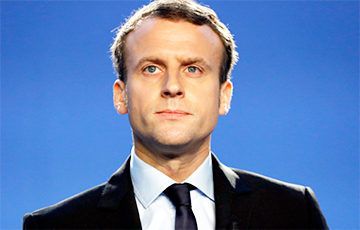 The French President expressed his support for the Belarusians "by all means".
French President Emmanuel Macron said this at the 75th session of the UN General Assembly.
"The courage of the Belarusian people causes universal admiration, - the French leader said. - Their aspirations must be respected, and we support them with all our might".
"The national political dialogue is necessary, and any external interference is inadmissible," - Macron stressed.
He reminded that together with German Chancellor Angela Merkel, President of the European Council Charles Michel, he negotiated with Russian President Vladimir Putin and advocated the mediation proposed by the OSCE. "We see no other way. No - to interference, no - to guilty silence," - the French president said.
Currently, the EU, which has not recognized the official results of the presidential elections in Belarus and condemned the violence against protesters, is discussing sanctions against Belarusian officials.