Canada Did Not Recognize Lukashenka's Legitimacy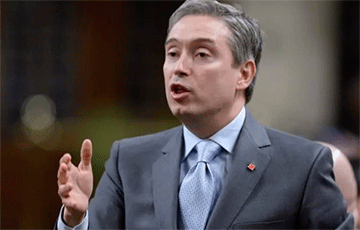 This was stated by the Ministry of Foreign Affairs of the country.
Canada does not recognize Lukashenka as a legitimate ruler of Belarus. This was announced by the Ministry of Foreign Affairs on Wednesday, September 23.
"Canada condemns Lukashenka's unannounced inauguration after rigged elections. He does not have enough legitimacy as a democratically elected leader," - François-Philippe Champagne wrote on Twitter.
Champagne called for free and fair elections for the people of Belarus.
"We are coordinating an appropriate response with the international community," - Champagne stressed.
We remind that earlier Lithuania, Latvia, Estonia, Slovakia, Germany, Czech Republic, Poland and the USA did not recognize Lukashenka's legitimacy.