UK Prepares Sanctions For Violation Of Human Rights In Belarus
4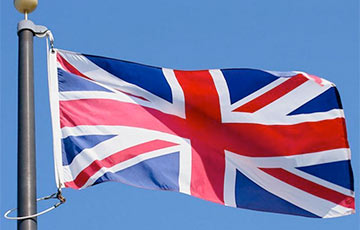 The Foreign Minister made a decision in connection with the fraudulent inauguration of Lukashenka.
Britain is preparing sanctions under the Magnitsky Act against individuals in Belarus in coordination with the United States and Canada.
This was stated on Thursday by Foreign Minister Dominic Raab after harsh criticism of the recent elections in Belarus, "European Pravda" reports with reference to Reuters.
"Given Lukashenka's fraudulent inauguration, I have directed the FCDO (foreign office) sanctions team to prepare Magnitsky sanctions for those responsible for the serious human rights violations," Raab said in the British parliament.
"We are coordinating with the United States and Canada to prepare appropriate listings as a matter of urgency," he added.
Earlier, Dominic Raab said that Lukashenka's secret inauguration would discredit him even more.
Let us remind you that on September 23, Lukashenka secretly held an inauguration ceremony. After that, the Belarusian opposition called for an indefinite protest action.
Mass protests began in Belarus in the evening. Law enforcers harshly dispersed people; in Minsk, they used water cannons and pepper gas. Human rights activists report at least 300 detainees.
Most EU countries have declared that they do not recognize Lukashenka as a legitimate president. This was also stated by the United States and Canada.
Ukrainian Foreign Minister Dmytro Kuleba said that Lukashenka's "inauguration" does not mean that he is recognized as a legitimate president.