Lithuania To Include 80 More People In The Sanctions List Against The Belarusian Authorities
1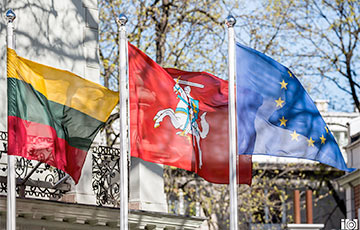 Vilnius also called on the international community to adopt and extend the sanctions.
Lithuania intends to additionally include another 80 people in its national list of sanctions against Lukashenka's regime, which includes 30 persons. The resolution of such content was unanimously adopted by the Seimas of Lithuania on Thursday, Delfi reports.
"We urge the government, guided by the law on the legal status of foreigners, to include the following persons in the list of those who are prohibited from entering Lithuania," the document says, followed by a list of 80 Belarusian officials responsible for falsifying the results of the presidential elections on August 9 and use of violence against protesters.
Lithuanian parliamentarians also appealed to the EU, NATO, national parliaments and governments, and international organizations to impose such sanctions and their constant expansion and strengthening.
Lithuania, Latvia, and Estonia, on August 31, were the first EU members to announce their single sanctions list against Lukashenka's regime. The list also includes the Belarusian dictator himself.