Belarusian "Kalykhanka" Told Children Story How Greedy Character Fell From Throne
30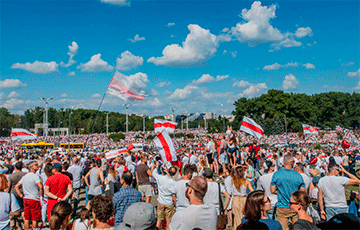 This is a very morality tale.
The episode of "Kalykhanka" on the state Belarus 3 TV channel was indirectly dedicated to usurper Lukashenka.
According to the story, the teddy bear climbed on the throne and did not want to get off, all the time asking for pie. As a result, he fell from the throne because of his greed, and the fox took his place, the tut.by telegram channel writes.