Lyova from "Bi-2": Lukashenka Must Leave
12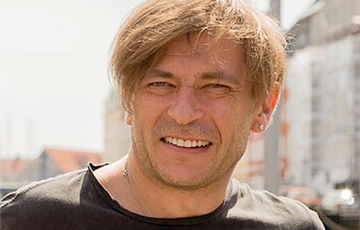 The famous musician commented on the situation in Belarus.
Lyova from "Bi-2" spoke about the situation in Belarus and explained why the band postponed the Minsk concert for a year. He spoke about this in an interview with Trud.
The artist said that everything that is happening in Belarus now is a personal tragedy for him. "I think Lukashenka should leave. I have never been a fan of him, but here the situation is out of the ordinary in general. Hopefully, it will be resolved soon. It's just that the time has come, and there is no turning back. The elections were unprecedentedly rigged. It is no coincidence that people heard and supported us, and we - theirs..."
He also explained the wording "for security reasons", which motivated the band's Minsk concert's postponement at the Dynama stadium. The event, we recall, was first postponed due to the coronavirus from June to September, and then again to June, but already to 2021.
"We have postponed the concert for security reasons, but now the threat no longer comes from the coronavirus, but from the authorities: today in Belarus, any mass gatherings can cause an unpredictable and inappropriate reaction. And from the public itself, there were requests for a postponement until better times," said the artist.