Residents of the Kamvolny Industrial Complex District Shared the History of Creating a Local Flag
1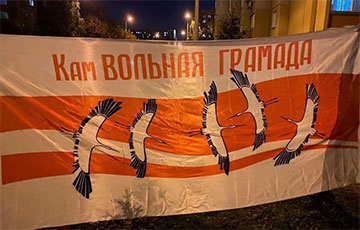 It was based on the destroyed mosaic "Busly."
The mosaic was created in 1965 by Uladzimir Stelmashonak and Hauryla Vashchanka in the Kamvolny industrial complex. In 2012, the House of Culture was closed for reconstruction. During the repair work, the mosaic was destroyed; it remained only in the photo.
The telegram channel "Nasha Niva" writes about it.