Lawyer Maksim Znak Comes Out of Hunger Strike
7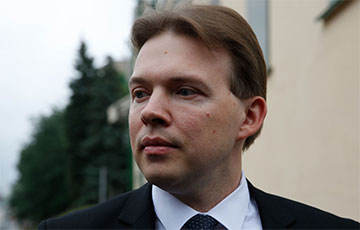 The lawyer has been on a hunger strike since September 18.
Lawyer Maksim Znak, who has declared a hunger strike in detention center No. 1, is gradually resuming food intake, defense attorney Dzmitry Lajeuski told tut.by.
Today, for the first time after the weekend, the defenders visited Maksim Znak in the pre-trial detention center. According to them, even before the weekend, he felt a huge wave of support - starting with the support of fellow lawyers, submitting dozens of petitions for personal surety and coming to the courts of both instances, and ending with a huge number of comments, appeals, and letters from people, including previously not personally acquainted with the Sign.
- This amount of kind words is impressive. His courageous act was noticed; it will contribute to the establishment of the importance of law in society. Over the weekend, Maksim began preparing to discontinue the hunger strike. Today, the pre-trial detention center received a medical transfer with supporting means. Now, Maksim is gradually resuming food intake. He will tell the details himself when he is released. We hope this will happen soon. He expresses his deep gratitude to everyone and confirms his determination, desire, and readiness to continue working and fighting, said Dzmitry Lajeuski.
Let us remind you that Maksim Znak was detained on September 9 and is in detention center No. 1 in Minsk. On September 18, he was charged under Part 3 of Art. 361 (Calls for actions aimed at causing harm to the national security of the Republic of Belarus) of the Criminal Code. In a sign of disagreement with the charges, the lawyer went on a hunger strike.
During the week of the hunger strike, Znak lost 6 kilograms; in some tests, he was found to have a discrepancy with the norm.