"In 50 Days of Struggle, the Country Has Changed a Lot"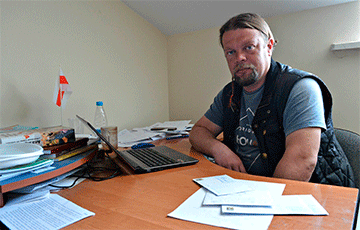 Belarusians are determined to remove Lukashenka from power.
Hrodna activist Vadzim Saranchukou told Radio Racyja that, during the 50 days of the struggle, significant changes had taken place in the country:
- The Belarusians did not recognize the results announced by Yarmoshyna. Lukashenka is not recognized by the Belarusian society as a legitimate president. It is this indignation that develops into daily protests, disobedience, strikes. These changes have already taken place. People automatically adopted national symbols - symbols of their country, their victory.
He believes that everything in Belarus will change at a very fast pace.
- The only thing I want to note is the firmness shown by people. What used to be quietly discussed in the kitchen is now being discussed at almost every entrance. This change in people's heads seems to be the most important result of this year. In fact, everything has to change across the country. I am absolutely convinced that there is no alternative to the negotiation process and the removal of Lukashenka from power.