"Belarusians Are On Full Alert Waiting For Moment "X""
9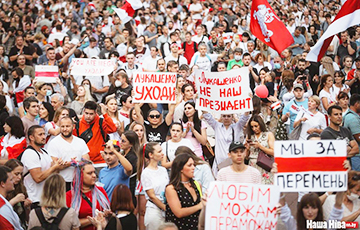 The West and Russia will agree to overthrow the dictatorship in Belarus, as Lukashenkф has become toxic to everyone.
Chairman of the Belarusian Language Society Aleh Trusau believes that people in Belarus are waiting for the moment "X" on full alert.
But the next thing that will happen is the split up of the nomenclature. The West and Russia will agree on the overthrow of the dictatorship in Belarus, as Lukashenka's personality has become toxic to all, Aleh Trusau stated to Belsat.
At the moment, the ratings of the current authorities are falling down. It is now influenced, among other things, by the second wave of coronavirus, during which the authorities are raising prices for medicines and taxes.
"We are in a phase of total suspense. And literally today or in a month or two something like a storming of the Capitol is going to happen. This one factor will change everything dramatically. Especially since our people are already ready. They are waiting for the "X" moment," - Aleh Trusau states.