Belarusians Withdraw More Than $ 1.5 Billion in a Year
14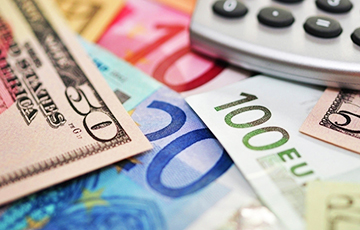 Colossal losses of Belarusian banks.
According to the National Bank's published data, the volume of ruble deposits of individuals at the beginning of 2021 amounted to 4.532 billion rubles. As of January 1, 2020, ruble deposits of Belarusians amounted to 5.131 billion rubles. The decline for the year amounted to 599 million rubles (11.7%), writes the site nn.by.
Foreign currency deposits also decreased on bank accounts. The total amount of deposits of individuals in dollars, as of the beginning of 2021, amounted to 4.64 billion. For comparison: on January 1, 2020, 6.216 billion dollars were stored in the accounts of Belarusian banks. Thus, the Belarusians withdrew $ 1.576 billion over the year (decrease over the year - 25.3%).