Nadzeya Astapchuk: The Path to Victory Can Be Difficult, but We Will Definitely Come to It
2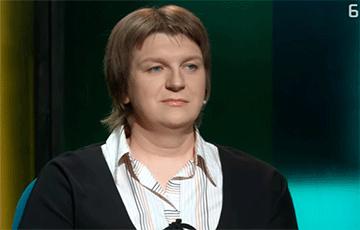 The world and European champion in athletics appealed to the political prisoner Ihar Losik.
World and European champion in athletics Nadzeya Astapchuk appealed to political prisoner Ihar Losik with a request to end the hunger strike:
- On behalf of the team of free athletes SOS_by and me, we would like to ask Ihar Losik to stop the hunger strike. It is a shame that we have come to the point that you have to take such extreme measures and risk your life for our rights and freedoms. We fully support your position and believe in your innocence.
With our entire friendly team, we ask you to stop the hunger strike. We have already seen your champion character, and we know that you are a real fighter. But in life, as in sports, the path to victory can be difficult, winding, and with unfair refereeing, but we will definitely come to our victory! Because we are a big and friendly family, we are Belarusians!
Let us remind you that Ihar Losik has been on a hunger strike in the Zhodzina SIZO since December 15.