"How Much Can They Go Through Our Wallets?": Belarusians "Boil" Because of the Tax on the Apartment
14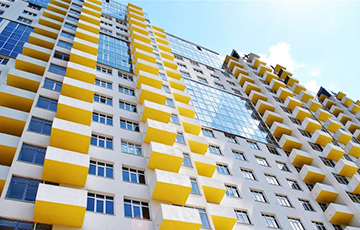 People's indignation is growing.
An innovation was announced in Belarus: next year, all apartment owners will have to pay tax. Presumably, the tax for a standard apartment will be about 25 rubles per year in the regions.
Media-Polesie learned how the region's residents reacted to the news about the new tax:
- I remember laughing with my son when we read that China has introduced a ban on the birth of second and subsequent children. I thought how terrible the laws are there! People are not allowed to live freely, normally. And now I think the grass in our garden is not greener. I worked. I paid taxes, saved up for these miserable meters. Bought. Renovated. I live. Not in luxury. Not on a gold toilet. And now they tell me - share! It is a shame that we have introduced a tax on normal human conditions. How much can they go through our empty wallets? There is nothing to take.
- My son is a doctor. If I don't help him financially, he will buy himself a one-room apartment by the age of forty. He will live without vacations, excesses. Just eat, sleep, and save. I think that, in a country where people earn so little, there is no moral right to impose a tax on the first apartment. Yes, even a fifth. If a person has talent, brains, a desire to earn money and give work to others, he should be prayed for, not stripped naked.