Political Prisoner Palina Sharenda-Panasyuk Deprived Of Letters, Parcels
5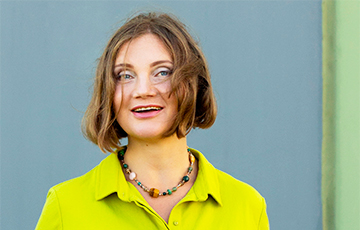 The parcel with warm clothes for the winter was not accepted for her.
The parcel with warm clothes for the winter was not accepted for her.
Brest activist of the European Belarus civil campaign Palina Sharenda-Panasyuk has been behind bars since January 3. Now she is serving her sentence in Homel penal colony # 4. Three times in a month and a half she was placed in a punishment cell.
Palina's husband Andrei Sharenda, who left Belarus after the persecution, told Radio Svaboda that the pressure on his wife continues.
"I know for sure that Polina had 4 "violations", and at least 3 times she was placed in a punishment cell for this. The first 2 violations are related to the refusal to sign the petition for pardon. More precisely, she just crumpled these papers, and threw them away.
The third violation was related to the fact that she allegedly talked and maintained some kind of communication with one of the political prisoners.
And the formal reason for the fourth one is that Palina allegedly kept her hands in her pockets. But it is clear that this is just psychological and physical pressure that continues because they are taking revenge for her strong civil position.
According to Andrei, the last time Palina Sharenda-Panasyuk was placed in a punishment cell was at the end of September.
"The lawyer of another political prisoner said that on October 6 Polina got out of there," the activist said.
However, he emphasizes that there is no confirmation of this information from Palina herself, since there have been no letters from her for almost a month. According to Andrei, the lawyer has not yet been allowed to visit his wife.
"They said there were no opportunities. It seems that only this week the lawyer will be able to get to Palina," the activist says.
Andrei Sharenda says that some time ago Palina had applied for a parcel, but was never able to receive it.
"We spent 2 weeks collecting the so-called "regime parcel", which weighed 35 kg out of the allowed 50. However, it came back with crossed out addresses, marked "not allowed". It is not clear what happened there, but in fact Palina was deprived of letters and parcels. Now she is held behind bars without many things. It's cold outside, winter is coming soon, and she has no warm clothes, no shoes, nothing," says Andrei Sharenda.