How Ambitious Macron to Respond to Minsk
4
Alexander Friedman
18.10.2021, 7:35

27,614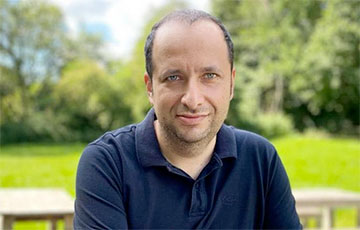 The regime's behaviour is typical of the elephant in the china shop.
In August and September 2020, the French leadership tried to play an active role in resolving the crisis in Belarus. Over the last year, however, Paris's interest in Belarus has noticeably diminished. During Svetlana Tikhanovskaya's last visit to France, leading French politicians and statesmen met with her, but President Macron found no time for her. France writes less about the migration crisis than Germany, Spain and other EU countries.
But the Belarusian regime decided to fix the situation by forcing French Ambassador Nicolas de Bouillard de Lacoste to leave the country. The only reason was that the ambassador did not present his credentials to Lukashenka, thus stressing once again that France does not recognise him as the legitimate head of Belarus. The decision not to present credentials was taken at the highest level in Paris, and President Macron must have known about it and approved it. The actual expulsion of the ambassador is a blow to France and the ambitious Macron personally. And France will undoubtedly retaliate to it.
It is typical of the elephant in a china shop to make such an attack on a key EU country, especially when the EU is preparing another package of sanctions.
Doctor Alexander Friedman, telegram