Near Buda-Kashalyova, a 58-Year-Old Woman Fought off a Robber with a Stick and Took a Knife from Him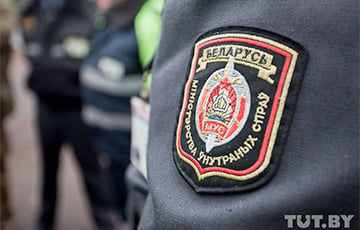 The attacker was later detained.
In the village of Haly, Buda-Kashalyova district, a robber attacked a 58-year-old woman. The victim managed to fight back, according to the Ministry of Internal Affairs.
On the afternoon of October 18, a 58-year-old pensioner in her own home was attacked by a man with a knife. He threatened her, strangled her with the handle of a shovel, demanded that she give her money and valuables.
The woman struck the intruder with a wooden stick and took away the blade. After that, the offender fled, taking with him clothes, a mobile phone, a bottle of vodka, food, and 50 rubles from the wallet.
On the same evening, the suspect was detained at the railway station in Zhlobin.