President Of Lithuania: European Union Needs Physical Barrier Along Belarus Border
6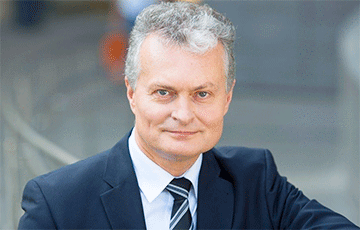 Gitanas Nausėda called for decisive measures to combat hybrid attacks by Minsk.
The European Union needs a physical barrier on the border with Belarus to cope with the migration crisis, Lithuanian President Gitanas Nauseda said on October 22 before the start of the second day of the EU summit in Brussels, Delfi reports.
"Today we have to discuss a very important issue - migration," he said. "I represent Lithuania, and we see the ongoing hybrid attack from the Belarusian regime, which is becoming more and more aggressive. We see how efforts are being made to simplify the visa regime [for potential migrants], we see attempts by the Belarusian regime to find new connections, new directions in the Middle East, in the eastern countries. Thus, unfortunately, the number of potential migrants who can cross the border with the EU is increasing."
According to him, in these conditions the European Union needs "very clear actions." He believes that the leaders of the countries of the union "must amend the legislation in order to be ready to accept the challenge posed by the Belarusian regime."
"We also see a certain disinformation campaign built around the topic of migration," Nausėda said. "We see how the EU foreign policy is being defamed. The Belarusian regime doubts our ability to cope with the migration crisis and, of course, is trying to exacerbate the human rights situation. This is the reason why we need to be decisive, we need decisions, actions, and we need to do it as soon as possible."
When asked what actions are currently being taken to cope with the migration crisis, the President of Lithuania replied: "We are striving to update or rethink the guiding principles of our migration and asylum policy, which were established several years ago under different circumstances."
"At that time it really was a humanitarian crisis, and not a situation when migration is used as a tool against sovereign EU countries. We also need to talk about the physical barrier or physical border, which is urgently needed as a short-term measure in order to cope with this crisis. Because nobody knows what will happen tomorrow. Maybe three, four, five thousand migrants will be at the border at the same time or try to cross the border in different places, and we will not be ready to withstand this challenge. That is why this time we have to be decisive again," said Nausėda.
Due to the increase in the flow of illegal migrants from the Belarusian side, Lithuania declared a state of emergency throughout the country, Latvia and Poland did the same in the regions bordering Belarus. These countries also decided to equip their border with Belarus with temporary barriers, some have already begun to implement relevant projects.
The leadership of the Baltic states and Poland blames the Belarusian authorities for the migration crisis at the border, but the latter deny all accusations.