Four Facts Indicate That the Relationship between Putin and Lukashenka Is on the Verge
25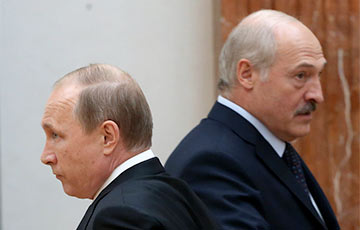 A conflict flares up again between Moscow and Minsk.
The authorities of Belarus and Russia pretend that everything is fine, but different signals prove the opposite, Salidarnasts writes.
Let us recall the events of the last month - they look like hints that relations between Aliaksandr Lukashenka and Vladimir Putin are deteriorating.
1. Komsomolskaya Pravda journalist Gennady Mozheiko was sent to jail in Belarus. The press secretary of the Russian president, Dmitry Peskov, had to comment on this event; after calls from Russian journalists to protect his colleague, the Kremlin, which could not do anything, looks not in the best light.
Moreover, the representative office of Komsomolskaya Pravda in Belarus had to close down.
2. Despite Lukashenka's announcement, Putin never arrived in Minsk for the summit of the leaders of the CIS and EAEU countries. Colleagues took an example from him; as a result, the summits were held in an online format.
Meanwhile, these events were supposed to be a triumph of the ruler of Belarus to attest to his legitimacy. But they didn't.
3. The representative of Russia Sergey Lavrov arrived in Minsk for a meeting of the Council of Foreign Ministers of the CIS, but he did not have any communication with Lukashenka. Although politicians have used the opportunity to meet in person every time before.
4. The Kommersant publication reports that a package of 28 union programs to deepen economic integration may not be signed by Putin and Lukashenka at a meeting of the Supreme State Council of the Union State on November 4.
Although the authorities of the two countries had announced this step, Putin said that everything had been agreed on before the elections to the State Duma.
It cannot be ruled out that Minsk and Moscow cannot agree on a fundamental issue - a single energy market.