Belarusians To Pay Tax For Each Apartment: New Details
53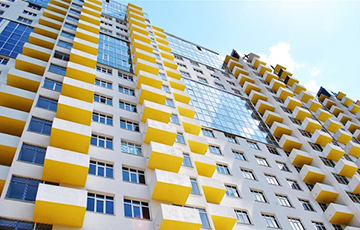 The authorities have given a strange explanation for the new tax.
Since 2022, even the only apartment in the property can be taxed. This is provided by the planned changes to the Tax Code, which may affect many Belarusians. First Deputy Finance Minister Dzmitry Kiiko explained why apartment owners may be denied the privilege for real estate tax relief, reports onliner.by.
As it turned out, the exemption is abolished for justice:
- This is related to the need to establish a level playing field for taxation of individuals' property. Now, individuals - owners of individual housing are property tax payers, while owners of apartments in apartment buildings do not pay it. This tax benefit comes from the times when there was state-owned housing stock. Now it is in private ownership, mostly privatized, but, nevertheless, it requires budgetary expenditures for maintenance. In particular, the elevators in the residential sector are replaced at the expense of local budgets, measures on improvement of adjacent territories are taken. Therefore, in order to equalize the tax burden among citizens and to increase the resource base of local budgets it is suggested to cancel this privilege, - Dzmitry Kiiko said.
Who will still enjoy this benefit?
The benefit is preserved for persons of pensionable age (or those entitled to a retirement pension with a reduction in the general retirement age), recognized incapacitated, those in alternative service, as well as disabled persons of groups I and II, minors, members of large families, conscripts of military service, participants in World War II and other persons entitled to preferential tax treatment in accordance with the law "On Veterans". This list, according to the deputy minister, may be expanded.
How much will we pay?
The amount of property tax on residential premises is determined based on the estimated cost of a square meter of a typical permanent structure (buildings, structures) as of January 1, the total area of the dwelling and the tax rate of 0.1%.
- If you take Minsk, then the price of a standard two-bedroom apartment for the year is about Br48, while in the regional centers - Br27. But everything will be carried out step by step to implement a set of measures to improve the administration of collecting this payment. Next year, if this measure is adopted, it will be necessary to make an advance payment of 50%, and in 2023 to pay the remaining amount, - explained Dzmitry Kiiko.