Heads of Minsk Tractor Plant Are Being Detained
44
29.10.2021, 16:52

145,400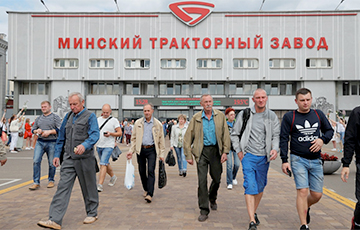 More than 20 people were arrested in total.
As employees of the Minsk Tractor Plant told the BOR telegram channel, four people were arrested after the meeting yesterday. Today there are about twenty more.
Among the detainees, according to preliminary information, are the heads of departments, one of the deputy general directors, and those responsible for purchases.
The detentions are connected with a large shortage at MTZ and supplies from the Orsha Instrumental Plant.