Former Head of the National Bank: Strike Is a Strong Lever to Change the Situation in Belarus
2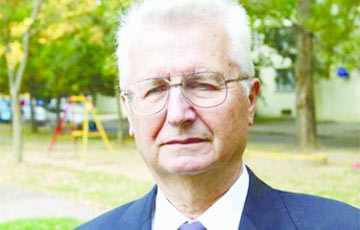 The strike is our strong weapon.
Belarusian economist and politician, ex-head of the National Bank of Belarus Stanislau Bahdankevich, in an interview with bolkunets.org, called the strike initiative good and effective:
- I think this is already something very strong. The strike is a serious weapon that could push for negotiations and the adoption of a compromise on the transfer of power to the people.
I think any sane person who would like to see the rule of law and freedom of the media restored in our country understands that this is unlikely to be achieved without a strike. The strike is necessary; I am an unconditional supporter of such a step on the part of the people.
The strike is one of the strongest levers to change the situation in Belarus and conduct negotiations with the regime to transfer power peacefully. I think that somewhere someone will gradually do something, little strokes fell great oaks. A strike is needed.