EU Refuses To Exchange Money Allocated To Lukashenka Regime By IMF For Euros
24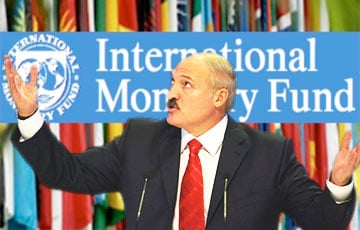 Has the asset become dead?
The EU will not allow Minsk to convert the IMF-allocated special drawing rights in the equivalent of nearly $1 billion in local banks. Ezhednevnik writes about it, citing a letter of the EU High Representative for Foreign and Security Policy, Josep Borrell.
Borrell says that Belarus will not be able to exchange special drawing rights (SDR - special drawing rights), granted by the International Monetary Fund to Belarus, for euros in any central bank in the EU countries. This would violate the ban on the provision of investment services to the official Minsk, prescribed by the EU sanctions.
The European official stressed that the EU is coordinating its actions with international partners in multilateral organizations, including the IMF, so as to limit the allocation of funds to Belarus and freeze any cooperation with it.
We remind that in August the International Monetary Fund allocated the equivalent of $923 million to Belarus as part of the program to support the member-countries of the organization during the recovery from the pandemic coronavirus. SDR contributed to the country's foreign exchange reserves. However, the question arose as to whether Belarus would be able to use them. As can be seen from the statement of Josep Borrell, the central banks of Western countries will not help in that.