Putin Discussed Situation On Belarusian-Polish Border With Head Of European Council Charles Michel
7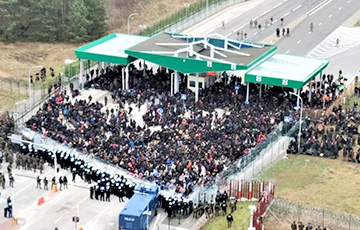 The EU representative did not talk to the illegitimate usurper.
During a telephone conversation with President of the European Council, Charles Michel, Vladimir Putin discussed a number of topical international issues, including the migration crisis. This is reported by the press service of the Kremlin.
"When discussing the situation on the borders of Belarus with the EU countries, both sides stressed the importance of the rapid resolution of the migration crisis on the basis of international humanitarian law," reads the report.
Other topics touched upon in the conversation include the situation in Donbas, Karabakh, Libya and Afghanistan.