Scholz Government: We Stand on the Side of the People in Belarus; Russian Interference in Favor of the Regime Is Unacceptable
8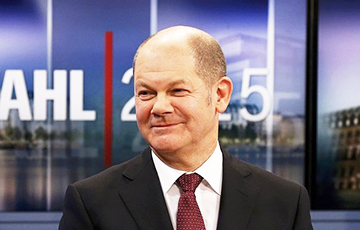 The principled position on Belarus became part of the new coalition agreement in Germany.
The new German government agreed on the coalition. It will determine the domestic and foreign policy of the German government in the coming years, according to Spiegel.
The document includes Belarus, so let us quote it:
"We stand on the side of the people in Belarus, support their aspirations for new elections, democracy, freedom, and the rule of law, and demand the unconditional release of all political prisoners.
Russian interference in favor of Lukashenka is unacceptable. We will support the democratic opposition in Belarus with further proposals. If Lukashenka decides not to change course, we will seek to expand existing EU sanctions to make it harder for the regime to access finance.