Migrant From Iraq: Belarusian Policemen Take Us To Barbed Wire At Night
25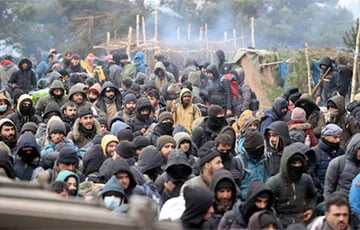 Illegals are not allowed out of the forest and are beaten to assault the border with Poland.
An illegal immigrant from Iraq on the Belarusian border told Radio Svaboda that the Belarusian border guards did not let the migrants, who ask for help, out of the forest.
About 300 migrants from Iraq (Kurdistan), including children, the elderly and women, are now staying on the Belarusian border without food and money. They ask for deportation to Iraq and help from the Belarusian authorities.
- At night, Belarusian policemen take us to the barbed wire. When we fail to cross the border, they lead us back to the same place.
The migrant asks: "Come save us, or we will die of cold and hunger".
- We demand deportation, but they do not let us out. We want to go back to Minsk, but they don't let us... The Belarusian police treated us badly and started beating us.