"Highway Criminal": Lukashenka Received the Ire of MEPs
15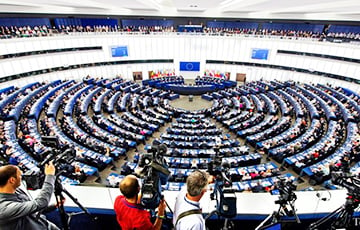 Video of the strongest statements of European politicians on the situation on the border with Belarus appeared.
DW journalists have collected the most striking statements of European politicians on the situation at the border between the EU and Belarus.
"Lukashenka is not only a dictator, oppressing his people and illegally seizing power after a rigged election. He is also a highway criminal," said Frenchwoman Nathalie Loiseau of the liberal Renew Europe, reports DW.
"After fifteen months of a rigged election, one should realize that Lukashenka, the dictator, remains in power illegally. Only decisive actions on the part of the EU can stop him," said Petras Austravicius, a Lithuanian member of the European Parliament.
"Those few here and in some capitals who are naive enough to legitimise Lukashenka with phone calls and who think that Putin is not a puppeteer must realise that dictators understand only the language of harsh sanctions and punishment. "Lukashenka should face a tribunal," said Viola von Kramon, a representative of the German Greens faction.
"While you keep repeating the same fakes about poor migrants like a mantra, the video from the Polish border shows the bitter reality. Belarus created this crisis and should solve it on its own," said Bernhard Zimniok of the German Identity and Democracy faction.
The Social Democrat from Germany Birgit Sippel said that "tough sanctions against Belarus are still required".