Lithuania Is Preparing to Block the Tap to Belaruskali
19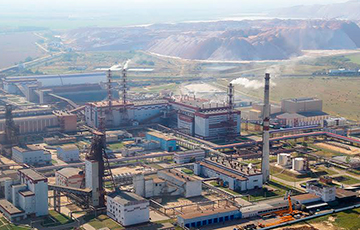 Klaipeda Port Authority no longer includes Belarusian fertilizers in its 2022 plan.
After the US imposed sanctions on Belaruskali in August, it is still unclear what will happen after December 8 - before that date, businesses have been given a deadline to prepare and complete transactions.
Experts almost unanimously believe that not a single bank operating in Lithuania, even if it is not directly related to the United States, will finance operations with Belaruskali because it does not want to risk its own reputation, writes delfi.ru.
Although, some small banks or financial technology companies might take the risk of servicing transactions with Belaruskali. It could also be a foreign bank not operating in Lithuania.
If Belaruskali's products are no longer transported through Lithuania, the state-owned Lithuanian iron company Lietuvos gelezinkeliai will lose about a quarter of its freight traffic. The general director of the railway company, Mantas Bartuska, notes that, formally, the OFAC (Bureau of Foreign Assets Control of the US Treasury Department) sanctions do not apply to Lithuanian companies, as the OFAC representatives explained to Lietuvos gelezinkeliai.
Much will depend on one of the largest buyers of Belaruskali fertilizers - Yara, which purchases about 2 million tons per year. It is allegedly inclined to continue purchasing Belarusian fertilizers, which are transported in transit through Lithuania and the Klaipeda port. But it is still assessing the risks and has not made a final decision.
Belaruskali's fertilizers account for a quarter to a fifth of all cargo transported by Lithuanian railroads - last year, the LTG Cargo group company transported about 53 million tons of cargo (24 million tons in the first half of this year) and received 397 million euros in revenue (177 million euros).
The head of the Klaipeda port, which may lose about a third of its annual handling and about 20 million euros in annual revenues, Algis Latakas says that the previous EU and US sanctions against Belarus led to a decrease in the flow of all its cargo through Klaipeda in 9 months of this year by 11%, while the flow of fertilizers Belaruskali, on the contrary, increased by 4%.
According to A. Latakas, the Klaipeda Port Authority no longer includes the cargo of Belaruskali in its plan for 2022, which means that the cargo traffic in the port will drop by about 30%.
- This is a great loss. Nobody can fill this hole quickly. This number has grown since 2010 or even earlier, by about 1 million tons per year. So you can see how many years it might take to raise it after the loss. We have high hopes for containers, agricultural and ro-ro cargo, - Algis Latakas voiced his expectations.
The US Treasury Department's Office's of Foreign Assets Control (OFAC) order dated August 9 requires the gradual termination of operations involving Belaruskali or any other company in which Belaruskali directly or indirectly owns 50% or more of the shares. Such transactions must be canceled on 8 December at 19:00 Lithuanian time.