Head Of Belarusian Soccer Bazanau And His Wife Disgracefully Expelled From Czech Republic
15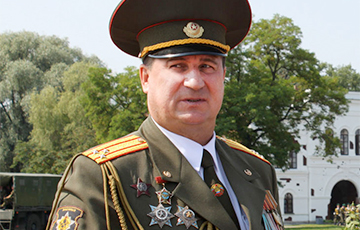 They had previously been detained by the police.
The Czech police stated they were expelling head of the Belarusian soccer Uladzimir Bazanau and his wife from the country. The statement says they have violated the anti-epidemic measures.
Earlier, Bazanau and his wife were detained by the Czech police.
Uladzimir Bazanau and his wife went to an away game of the Belarusian women's team against the Czech national team, to be held on November 30 in Opava. Earlier on, the BFF chairman had already watched the game of the Belarusian team against Cyprus (1:1).
Czech Foreign Minister Jakub Kulhanek has commented on the presence of Uladzimir Bazanau in the Czech Republic.
"At the moment, the ministry has no information that this person is on our territory. This is being investigated right now. This person has not been granted a Czech entry visa.
If it turns out that he really is in the Czech Republic, appropriate administrative measures will be taken, up to and including deportation. If he's really here, he'll have to leave the Czech Republic," said Kulhanek. The head of the Ministry of Foreign Affairs noted that if Bazanov arrived in the Czech Republic, it wasn't by plane.