Transport Workers Call For Boycott Of Official Trade Unions
4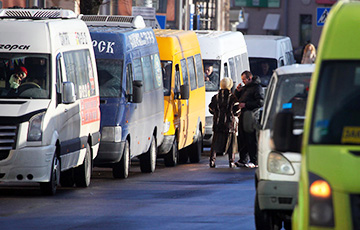 It's time to unite.
The Telegram channel "TRB Transport of the Republic of Belarus" published an appeal to Belarusian transport workers. Workers in this area are urged to boycott the official trade unions:
- Full-scale mop-up operations are underway on the Belarusian Railways, in the Metro, at Belavia. They fire everyone who has ever appeared at a rally, who is disloyal to the leadership.
Loyalists are being taken in their place, or jobs are being cut altogether and departments, brigades, and services are disbanded.
But the Lukashists must understand that even those who seem loyal hate the regime. And you won't fire all of them.
The time has come to unite in workshops, teams, departments, enterprises and say "no" to illegal layoffs and "no" to corrupt trade unions, which sit silently while they are firing people.
We are boycotting all New Year's activities, all travel, all activities organized by trade unions. Let the unions continue to help migrants and the regime. This is a great excuse to write a letter of quitting the trade union if you haven't done so yet!