All Belarusian Banks Are Prepared For Disconnection From SWIFT
29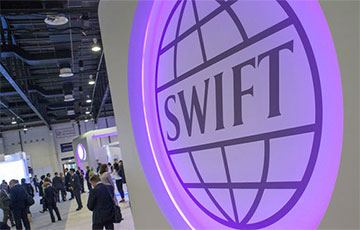 They have been switched to the Russian financial messaging service in advance.
All Belarusian banks have connected to Russia's equivalent of SWIFT (the Central Bank of Russia's financial messaging system), RIA Novosti reported.
"As of today, all Belarusian banks are connected to the Financial Message Transfer System," said Denis Baryshkov, head of the Department of National Payment System of the Bank of Russia.
Integration of financial messaging and settlement systems is included in one of the 28 union programs, which were approved in November 2021.
We remind that the US is preparing a new package of sanctions against Russia in case of an armed invasion of Ukraine. The document includes the so-called "nuclear option" - disconnecting Russia from the international SWIFT payment system.
The need to disconnect the Belarusian banking system from SWIFT in response to the regime's repression of its citizens has been repeatedly voiced by Belarusian opposition leaders.
If the planned sixth package of sanctions, which promises to be the most extensive in all this time, includes a clause about excluding Belarus from SWIFT, then all attempts to compensate it with the Russian equivalent will not help to avoid huge losses. Belarus will join the list of the third world countries, where no foreign investor dares to invest his money.
SWIFT is an international interbank system for transferring information and making payments, to which more than 11 thousand largest organizations in almost all countries of the world are connected.